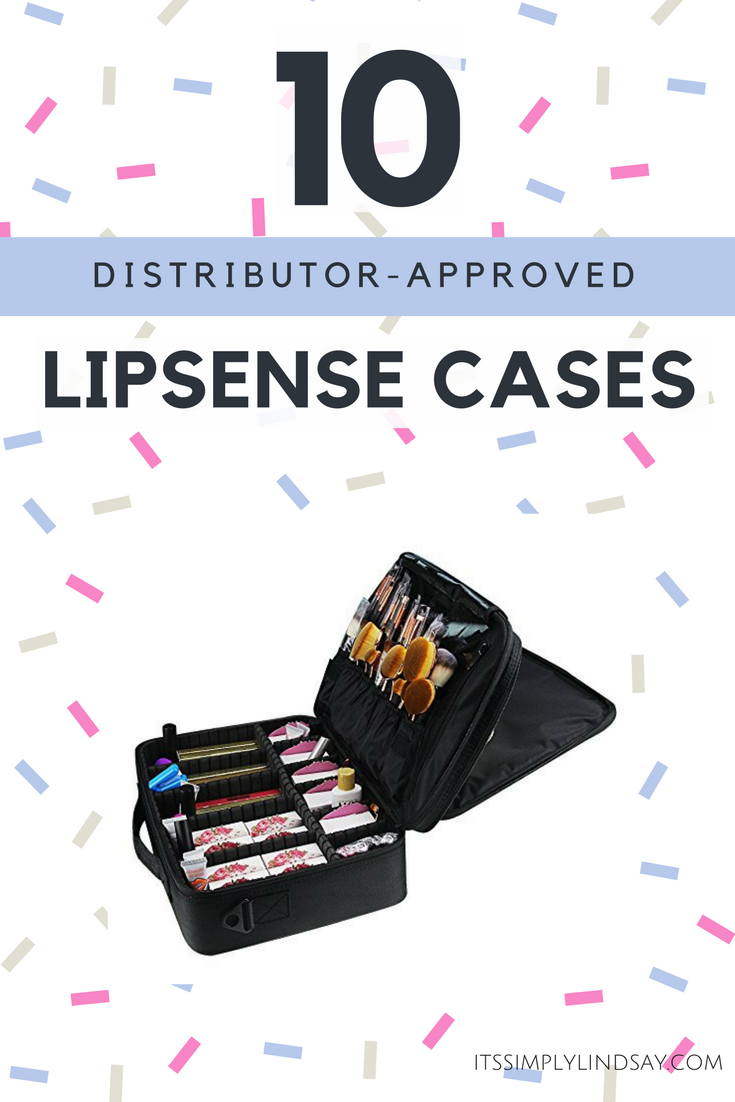 As a SeneGence distributor, you have probably asked or searched in Facebook groups about the best storage or carrying cases for your products – I know because I've done the same!
I see tons of these inquiry posts – some answered, some unanswered – and decided to search through all of my groups to find the best storage solutions from distributors who actually use these cases.
I chose the most frequently recommended and ones that had actual reviews from the users – yup, I read through tons of threads, comments, and questions so you don't have to!
Pin this page so you don't lose it and you'll never have to ask or search the groups again – hooray!
Distributor-Approved LipSense Carrying Cases
Here are some related posts that you might want to check out:
– LipSense Instruction Cards – Free Download: free tips & tricks, how to apply, and price lists in several fun designs.
– LipSense Bundle Packages: non-water marked versions of the free designs, including tips & tricks, how to apply, price list, gift certificate, loyalty card, business cards, and Facebook banners.
–Free SeneGence Wish List Spreadsheet: Customizeable Wish List so if they request it, your customers can sign up for items they for sure or potentially want when it comes back in stock, when you have it in your stock, or for your use when ordering.
And now, onto the main event!