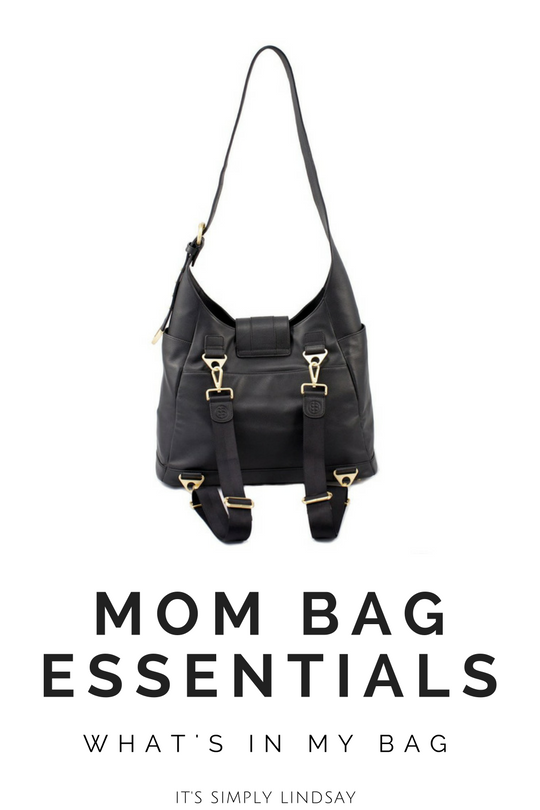 This post has been sponsored by WalMart & Parent's Choice though all opinions are my own.
I'm a mom on-the-go, and aren't we all? If it wasn't for my bag, I would probably lose my mind. I work out of the home part-time, so between leaving my house, going to my mom's, going to work, frequent trips to my gram's, running errands on my way home from work, trips to the park and everywhere we go in between, I like to be prepared.
And by 'like,' I mean 'need,' because when you have kiddos, their needs are priority, often urgent, and can make the difference between a total melt down and a successful day out.
I broke down the major diaper bag essentials every parent needs in their bag along with some tips for organization and not overdoing it.
Diaper bag essentials
Diapers & Wipes
Obviously diapers are an essential staple of the mom bag; with one in diapers and one in training pants, diapering used to be our biggest expense. But now, I buy Parent's Choice products right online and save boat-loads of money (not an exaggeration). Yup, that's right, I made a lot of diaper mistakes in my past, from ill-fitting brands to spending a fortune to find the right ones, and I'm happy to share that this experienced momma uses Parent's Choice.
They're soft and stretchy (perfect for my little squish baby) and are super absorbent, high-quality diapers. Check out their affordable prices and tons of other baby staples online or in stores!
 
I generally keep 4 diapers in my bag on a daily basis and adjust it according to where I'm going and for how long I'll be gone. Also, if there's frequent places you're going to (a friend or family member's home), just leave some diapers and wipes there so you don't have to worry about running out.
Snacks & water
Is this one more for baby or mom? Mmmm, I'll say both. You never know when hunger strikes. Pack a healthy, portable snack for parent and kiddo(s).
Small entertainment items
My kids love a few small figurines and a book.
Comb and hair ties
A small comb is all I need to fix my hair and my daughters' – wrap some hair ties on the end just in case.
Tissues & sanitizer
Nail clippers
I can't tell you how many times I have needed nail clippers and don't have them, so I started putting them in my bags. No more ripped hang nails, use them to clip off itchy tags on your kids' clothes, and save your favorite cable knit sweater from a nasty pull by knotting the pull and clipping off the ends.
Deodorant
Hey, you just never know when you'll need it. I was a Girl Scout – always be prepared. Better to have it and not need it than need it and be in a pit of despair (literally).
Lotion & diaper cream
Get diaper rash cream and a small tube of a neutral lotion from the Dollar Store or travel toiletry section.
Plastic bag
For throwing away diapers or a place to put dirty clothes.
Add these for a baby:
extra onesie & socks
bottle and burp cloth
bib
Tips:
Organization: nothing worse than when you're frantically searching for something in your purse and can't find it. Avoid this dilemma by choosing a stylish bag that has separate compartments – then make sure you consciously put every item in a logical place, and put it in the same place every time.
Downsize: your bulky items. If you have a wallet that's the size of a small clutch, put your essential wallet items into a small, folded wallet to free up space and lighten your load. Don't have a small pack of travel wipes? Put a small chunk in a Ziplock baggie.
Group like objects: either in your bag's compartments or again, with those trusty Ziplock baggies, put together objects that logically go together, so instead of blindly searching for small, individual items, you can have a personal care baggie with your chap stick, nail clippers, travel lotion, and sanitizer.
What's in your mom bag? What are your mom bag essentials?
Related posts: Hospital bag checklist, protein-based toddler snacks, 2 ingredient play dough